Designed & Printed in Sydney
Premium Linen Homewares
Designed & Printed in Sydney
Napery & Kitchenware
Order Something Custom!
Add a pop of colour to your home
The Screenery creates unique and colourful handmade products using eco-friendly inks and sustainable materials - including linen tea towels, cushion covers, aprons, table runners and napkin sets.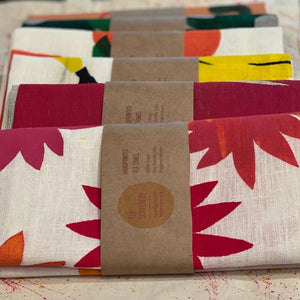 Borne of a love for bright, bold, popping colours
Colour makes us happy, and when it comes to homewares, it's important to bring happy vibes into the home.
Warm, bright colours, such as red or pink, make you feel good and have been known to improve mood, heighten attention span, and even boost sex-drive (Woo woooo!).
Cool blues, on the other hand, have been linked to creating feelings of calm.
Mindfully handmade with love
Handprinting our pieces requires lots of love and attention - no two prints are the same, with slight imperfections or differing alignments in each one, making it unique.
No mass production runs here! With a humble set-up in a garage studio, print runs are small, adding to the uniqueness of each product.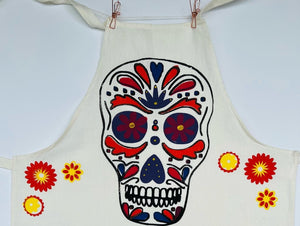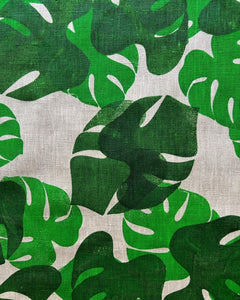 Our planet is important to us.
Quality, long-lasting materials and eco-friendly practices are a priority at The Screenery.
We use 100% linen, print with waterbased eco-friendly vegan inks, and use bio-degradable packaging to ship your products to you!
More recently we've added leather coasters to our collection - made from recycled and scrap leather, which is much better than contributing to landfill!